The more I travel, the more I like to indulge in a little luxury. There are lots of different options for accomodation to choose from for every budget. Everything from cheap and cheerful hostel type rooms all the way up to luxury resorts in exotic locations.
As I was thumbing through a travel magazine recently, I found myself daydreaming about an indulgent stay in an exotic hotel. Read on to see which are my current dream board picks.
Luxury Beach Resort
One of my bucket list destinations is the Maldives. A group of islands situated in the Indian Ocean southwest of India, the name conjures up images of turquoise blue seas, white sandy beaches and coral reefs.
The attraction is to swim in the warm waters, do a little snorkelling and just relax in beautiful surroundings.
The Gangehi Resort is situated on the North Ailfu Atoll and was opened in 2008, offering holidaymakers an exclusive experience.
Both Photos by Dion Tavenier on Unsplash
Accommodations:
20 beach bungalows and 16 over water rooms. After browsing their website, I would opt for one of the over water rooms.
The resort has two restaurants serving Italian and Asian food and two bars.
Also available is the Padi 5 star dive centre and the Ginger Bar.
How much:
For March which is my birthday month – the price is around between $3980 – 4,785 US (3,040 – 3,650 pounds) ($5 – 6,000 AU) for a week in a beachside or and overwater bungalow. For the deluxe overwater bungalow it will run around $7 – 9,000 AU. The price will also fluctuate depending on the meal package chosen.
When to go:
High & shoulder season is between Dec – April
Luxury Beach Resort Spa Hotel Sci Fi Fun

Wilderness Wildlife Resort

Unusual Hotel Idea Old Favourites
Spa Hotel Resort
My other half is quite taken with the idea of mountain climbing. Unfortunately for him he has left it a bit late to start that particular past time. Still, the call of the Himalayas is always strong but I think going along for the fabulous views and some holistic downtime in a spa hotel is more our style these days.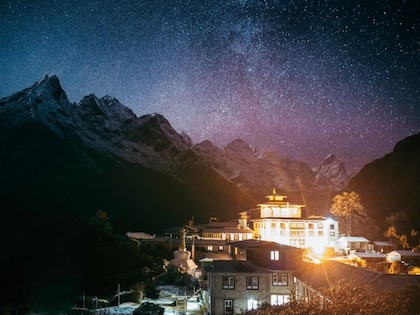 Photo by Martin Jernberg on Unsplash
The town of Dhulikul is a medieval city which was part of the ancient trade route to Tibet. Just the sound of that makes me want to stop right now and head off!
Accommodations:
39 suites available at various price points with decks, private gardens or roof terraces. Meditation and Yoga halls and as well as specific packages.
How much:
From $440 – 2000 US depending on the room type
When to go:
High Season is March – April & Oct – Nov.
Wilderness Hotel with Great Views
I haven't seen much of Africa so whenever I watch an animal documentary I always add it to my mental dream list. Kenya is one of the great places to see wildlife so I couldn't go past this fabulous looking resort.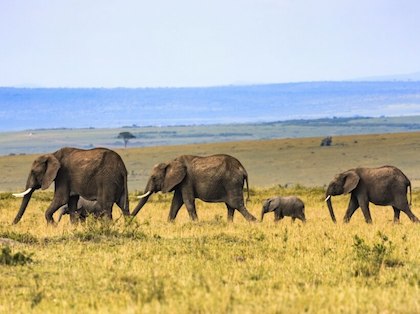 Photo by Larry Li on UnsplashUnsplash
A luxury 5 star adventure wilderness camp. You can enjoy not just the wildlife and an unforgettable safari but also interact with the Massai.
Accommodations:
I chose the Hemingway & Simba Tented Suites after looking through the options. The name brings up thoughts of a bygone era. This resort looks really fabulous.
How much:
The rates are a little on the high side starting at $750.00 US per person per night right up to a dizzying $8,000 US per night for Kanzi House with a Swimming Pool
These rates include food, drinks including alcohol, laundry, airstrip transfers and some safari actitivites. So pretty much all inclusive. Sounds great to me.
Concept Designer Camping
If you are thinking the previous selections are a bit ho hum you may be interested in designing your own vacation. While I was looking at this site, I was quite intrigued by the temporary camps in remote areas.
Accommodations:
The idea is you can create your own campsite with whatever and I mean whatever, you what. Would you like a massage, a cocktail/barman no problem, what about an archeologist or other expert? Just ask.
They will set up your bespoke camp and dismantle it after you've finished! The idea is to leave no trace that anyone was ever there.
Have a look around the website you will be surprised how many fantastic options there are.
How much:
The luxury camping in Bolivia's Uyuni Salt Flats caught my eye in the article I read. The price? An eye watering $11640 US (8,875 pounds) ($14,600 AU) for a three night stay!
When to go:
Anytime!
Fun Sci Fi Concept Hotel
It's been a long, long time and a lifetime far, far away since I was have to Disneyland or Disney World! I visited both of these theme parks in the '80's and '90's respectively.
I was a bit excited to see as part of the new Star Wars theme park there will be an 'immersive' Star Wars" Hotel. I am a 'Star Wars' fan so this will be something to look forward to. Read about it here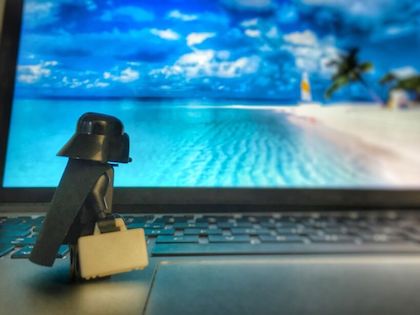 Photo by Andreas Schürings on Unsplash
To find out more Conde Nast Traveler Magazine had a good article about it, although solid details are a bit sketchy at the moment.
Accommodations:
Unknown at this time…
How much:
Again unknown at this time…
When to go:
I would guess that going in the off season will be the best time but I would image this hotel will be hot, hot, hot for a few years to come.
I should start saving NOW!
Well, here are 5 hotel and resorts that caught my eye over the last couple of weeks and have added them to my dream board and bucket lists.
I had better start saving my pennies if I would like to sample all of these examples. All are in places I would like to travel to and visit or are an unusual experience that most people would never get a chance to do.
Leave me a message if you have some great ideas or have visited any of those I mentioned above.